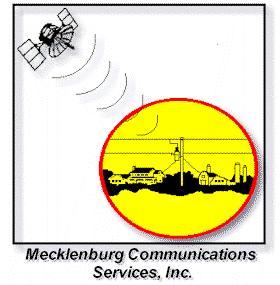 Mecklenburg Communications Services, Inc.
Local Web Directory



Pages Hosted By Mecklenburg Communications Services, Inc.:
Businesses and Organizations:
AEM Lake Management
Artistically Unique
Barner's Nursery
Bethel Baptist Church
Blackhawk Mills - Hand-made Furniture
Bouncy Things
Brunswick / Lake Gaston Tourism Association
The Buggs Island Fish and Wildlife Club
Butts & Butts Attorneys at Law
Chase City Chamber of Commerce
Chase City Fire Department Bike Show
Community Memorial Healthcenter
CompuNet Concepts, Inc.
Coupon Link USA
Crowder Hite Crews
Curry's Specialty Merchandise
Cycle Works
Designs By Bobby
Eastern Cheer and Dance Association
First Baptist Church - South Hill
Fox Construction & Design
Farrar Auction and Realty
Golden Corral - South Hill, VA
H & H Forest Management
Handyman's Craft Shop
Hardee Ford-Mercury
Home Workers Associates, Inc.
J & A Small Engine
JAE Racing Diecast and Memorabilia
Jenkins Signs
John H. Washburn, Inc.
Kenbridge Baptist Church
Kenston Forest School
Kipanna Web Creations
LaCrosse Elementary School
Lasting Impressions - Embroidery and Screenprinting
Lifsey Insurance Company
Lee's Garage - Custom Muffler Systems
Local Marriage Encounter Group
Mecklenburg Brunswick Regional Airport
Mecklenburg County Office of Economic Development
Mecklenburg Electric Cooperative
Meherrin Process Services, Inc.
Memory Links
Micro Solutions, Inc.
Midway Nursery
Nottoway River Farm - Boer & Commercial Goats
Park View High School
Precision Software
A Scenic World
The Scent Boutique
R.T. Arnold Library
Signature Pool and Spas
South Hill Chamber of Commerce
South Hill Police Department
South Hill United Methodist Church
South Hill Volunteer Fire Department
South Hill YMCA
Southside Rescue Squad
Sport Bike Shop
Superior Mortgage
tcs3 Enterprises International, Inc.
Timber Buyer
Town of LaCrosse
Union Level Baptist Church
Unique Bunks and Beds
United Way of Mecklenburg County, VA
U.S.S. Gunason
Virginia Society of Healthcare Purchasers and Material Managers
Wilbourne's Web Design - Web designing for home or business

WSHV The Eagle 98.9 FM

Personal Pages:
Alan's Web
Billy's Home Page
Carol E. Littman - Artist
Jeff and Dawn Bacon
DreamLand
Dunroamin
Ed, Judy, and David Brandenburg's Home Page
Hard Times
Harry D. Hardin Sr., Realtor
Garry and Debbie's Homepage
Janezart
J. F. "Whirlie Bird" Gill Get Well Page
J I S
Jon Evans' Home Page
Junior's Page
Ken & Kay's Home Page
Margaret's Web Page
Matt's Home Page
Mike Weston's Home Page
Mikey's Home on the Net
The Moseley's Webpage
Nottoway WeatherNet
Number2girls Rusty Wallace Fan Site
The Proctor's Place
Rodney's Home
Sunny's World
Sutphin's Web
The Thing
Tick Hill
Tucker G.E.M.S.
Welcome to Comatose
Zack's Rocks and Minerals

Local Pages Hosted By Other Servers:
Alan Soyars' Webdesigning
American Standard Building Systems
Amtech Home Inspection Services
Angela Hawthorne-Carter's Site of Poetry and Photography
Arnold's Diner
B & B Model & Talent
Bible Studies
Biz-Direct Local Business Directory
Brickland Enterprises, Inc. of Kenbridge
Brunswick County
Brunswick Stewmaster's Association - Brunswick County, Virginia
Century 21 Clary & Associates, Inc.
CheapLodging.com
Compare.Net
Creedle, Jones and Alga, PC
C Smokehouse Jerky
DataCare of Lunenburg
Dragon Ball Z
Earnhardt-fever
Emmanuel Worship Center
Ethel's Gift Shop
Farrar Sod Farm, Inc.
Freewheelin' Budget Tavel
Gompey Web Site - representing local churches
Hank's Computers
Imagine DAT Studios
J's Antiques
Kerr-Buggs Island Safety Council
Kenbridge United Methodist Church
LEARN! Partners in Literacy, Ltd.
Lunenburg County Schools
MidAtlantic Bamboo
Millennium Games, Inc.
National Guard Recruiting - South Boston
Nicholsworth Enterprises
Planet Neon
Shannon's School of Dance
South Hill Lions Club
South Hill Presbyterian Church
Southside Appraisal Services
Southside Community Hospital
Southside Mortgage Corporation
Southside Office Supply
SVCC Arts and Literary Organization
Southside Virginia Community College
Southside Virginia Web
Sport Toys USA
Tanglewood Realty
Telaheart
Virginia Quilting Incorporated
VQC Incorporated
Tmari's Web Design
Virginia HorseTraders
VA Network
VAGenWeb
Lunenburg, Mecklenburg, Halifax, Charlotte
Wrecksnrants.com - NASCAR Information Site

Anyone wishing to have their web page listed here should email paula@meckelec.org . Mecklenburg Communications Services, Inc. (MCS), reserves the right to refuse any and all submissions and to charge reasonable rates for the posting of commercial web page listings.
MCS only lists commercial and organizational pages that are hosted on other servers. Due to the large number of personal pages on the net, it is simply not practical for us to list them.
---